Money & Prosperity Crystal Bracelet
The Money & Prosperity Bracelet is perfect for you, if any of these are true:

You're ready to massively up-level your finances and want these powerful crystals to raise your vibration.

You've been struggling financially and want to learn everything about money manifestation. You know that these crystals will be a constant reminder of your goals and all the prosperity and abundance that's possible for you.

You're already a money manifestation expert and have multiple 5, 6, or 7 figures coming in. You're ready to quantum leap to your next money goal and want a daily reminder on your wrist to surrender and allow your abundance to flow.

You need help with your money mindset and know that this bracelet will help you stay focused on your vision. Where your focus goes, your energy flows.

You are a busy bee and forget to say your money affirmations. You know that every time you catch a glimpse of the crystals on your wrist, you'll take a deep breath and repeat your affirmations on a consistent basis. 

You are ready to reprogram your subconscious mind and know that the crystals are here to support you on your healing journey.

You're ready to transform your money habits.

You're ready to heal your limiting beliefs about money and want a daily reminder on your wrist to embody the concept that money is an unlimited resource and without resistance it will flow to you in abundance.
Wear this money bracelet with confidence to attract wealth into your life. Focus on feelings of appreciation around giving and receiving money. Work on any limiting beliefs and know that financial abundance is on its way to you.
Affirmation: Money flows to me easily and effortlessly. I am living a life full of abundance. 
Handcrafted in Arizona 
Stones Used: Pyrite, Aventurine, Citrine
Bead Size: 8 mm natural gemstone beads 
Spacer Beads: non-tarnish 22k gold plated pewter, cadmium & lead free, made in USA
everlur Charm: gold plated brass charm
Band Type: durable elastic cord
Because gemstone beads are naturally extracted from the earth shape, size, color, and pattern may vary slightly making each bracelet perfectly unique. 
Custom Order 
If you would like to order your money & prosperity gemstone bracelet with a silver spacer bead and charm or in a custom sizing, please add your customization to the 'Order Special Instructions' section of the cart. 
Stone Details
Pyrite . Aventurine . Citrine
Pyrite's power will protect you from negative thoughts around money and will aid in overcoming limiting beliefs. 
Aventurine has calming and cleaning properties that will detoxify your thoughts and help raise your vibration to the frequency of wealth and abundance.
Citrine provides an illuminating energy that will aid in acquiring and maintaining prosperity.
How-To-Use
Place your money bracelet on your left hand (since your left side is your receiving side) and focus on your particular intention or affirmation. 

Repeat your affirmation 3 times out loud (preferably powerfully with emotion behind your tone). 

Take 2 minutes to visualize what it FEELS like to already have what you desire. Really FEEL and CELEBRATE the achievement. 

Go about your day and use your bracelet as a daily reminder of your specific intention. Every time you notice your bracelet take a deep breath and repeat your affirmation. 

Listen to your intuition and take inspired action towards your goals.
Click here for instructions on how to care for your money & prosperity crystal bracelet. 
Sizing 
Measuring your wrist: 
1) Wrap a measuring tape or a piece of string around your wrist tightly right above the wrist bone for a snug but comfortable fit.
2) Mark where the string meets on your wrist and measure the length against a ruler. This is your wrist size. everlur bracelets are stretchy and will sit comfortably on your wrist. If you prefer a loose fit, size it up.
If you want a custom sized bracelet please send us an email at support@everlur.com.
| | |
| --- | --- |
| Small | 15 cm | 5.9 inches |
| Medium | 16 cm | 6.3 inches (fits most) |
| Large | 17 cm | 6.7 inches |
Customer Reviews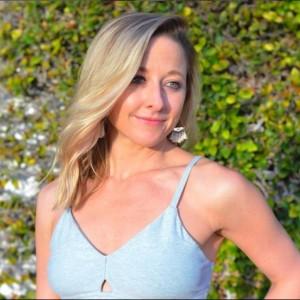 LL
09/21/2021
Laura L.

United States
Obsessed!!
First of all, I cannot say enough kind words about these bracelets & the women behind the company that makes them. There is so much love & high vibrational energy poured into the jewelry. I ordered the money & prosperity bracket & love the affirmations/ritual that comes with it! It's beautiful, empowering & I highly recommend!!
06/06/2021
Nicole

United States
I love this bracelet!
Not only is this bracelet made with high-quality gems and materials, it feels amazing on. Every time I wear it, I notice how abundant life is and I stay in a more positive mental space when it comes to money and in abundance in all areas. I love the affirmation and any time I need to remind myself that I am living a life of abundance, I re-read it while putting on the bracelet.
Love my bracelet!!
This money bracelet has changed my money mindset and finances completely!! I've been wearing this bracelet every day and have had so many different unexpected things happen to me. I got a promotion at work with an unexpected huge raise in my salary and have received a few unexpected big checks in such perfect times when I needed the money the most. It's incredible what miracles can happen in your life when you change your thoughts and attitude about money and this bracelet has given me the means to do that!